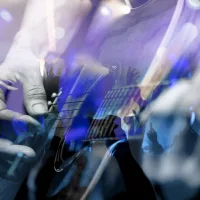 Anheuser-Busch announced that Zach Bryan is the official headliner of the Bud Light Backyard Tour, set to kick off Super Bowl LVIII weekend in Las Vegas next February.
Brendan Whitworth, CEO, Anheuser-Busch, said in a statement: "Anheuser-Busch and our brands have brought unparalleled experiences to football fans and to country music lovers for decades. We could not be more excited to partner with Zach Bryan and to showcase his all-star talent during Super Bowl LVIII weekend. All of us at Anheuser-Busch are thrilled to work alongside Zach to bring positive experiences to country music fans and to local communities nationwide."
Bud Light will also partner with Folds of Honor, a "nonprofit organization that provides educational scholarships to the families of fallen and disabled service members and first responders" Since Bryan grew up in a military household, the collaboration is special to the artist: "I've been drinking Bud Light since I was old enough to drink and partnering with them now after all the songs I've written while swigging them is full circle for me. When Bud Light asked if I would be involved, I didn't hesitate after I learned the immense amount of support going into Folds of Honor, fallen service members, first responders' families and loved ones. It is a privilege and honor to provide help in any way to veterans and all the people who make this country as great as it can possibly be."
The Bud Light Backyard Tour Presents Zach Bryan will kick off Super Bowl LVIII celebrations on Feb. 9, 2024, at The Chelsea at The Cosmopolitan of Las Vegas.
Editorial credit: rzoze19 / Shutterstock.com