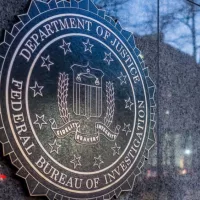 Officials announced Monday that a 17-year-old in Philadelphia has been charged and arrested with multiple state charges stemming from an FBI terrorism investigation. The investigation began when the FBI became aware of the teen's alleged communication with Katibat al Tawhid wal Jihad (KTJ), a foreign terrorist organization affiliated with al Qaeda. Over a period of weeks, the FBI identified the teen and conducted an investigation. The teen allegedly had acquired chemicals and had taken steps to build a weapon of mass destruction.
Dozens of FBI agents and other law enforcement partners descended upon a neighborhood in the Overbrook section of Philadelphia Friday as part of the investigation, and searched a residential property. FBI Special Agent in Charge Jacqueline Maguire said that as investigators became aware that the teen had collected materials necessary to build a functional device, the FBI moved quickly to arrest him.
Philadelphia District Attorney Larry Krasner said at a news conference that the teen, whose name is not being released, is being charged as a juvenile. Said Krasner: "The young man who is under arrest is — was an aspiring terrorist who was not merely thinking, but was doing things that are deeply disturbing and presented a grave danger to everyone."  The case has been filed in juvenile court, but the DA's office is seeking to have the case moved to adult court, Krasner said, adding that the teen "is currently charged with the following offenses: weapons of mass destruction, criminal conspiracy, arson, causing or risking catastrophe, attempt to commit criminal mischief, possession of an instrument of crime, and reckless endangerment of another person."
FBI Special Agent in Charge Jacqueline Maguire said at the news conference: "Among the items he purchased were tactical equipment, wiring, chemicals and devices often used as remote detonators. He had not only taken steps in acquiring those items and materials that are commonly used in improvised explosive devices, but that he had also taken steps to start putting potential devices together."  The teen also had access to "quite a significant number of firearms," Maguire said.
Editorial credit: Kristi Blokhinn / Shutterstock.com